Mar de Santiago is a green destination thanks to its privileged location, which consists of areas bathed by the Atlantic Ocean and the mouth of the Ulla River. The region's relief, with low, worn-down mountains, favours the flowing of streams, the work of waterwheels in the past and different routes, of medium-low difficulty, for sports enthusiasts. Albariño wineries, a kart circuit in Valga and other outdoor leisure activities complete this sea-river route's range of active tourism options.

Route PR G 126 in Vilanova
Trekking routes and ascents to the viewpoints of Faro da Lúa and Monte Lobeira in Vilanova
The PR-G 126 route, which links the famous Monte Lobeira and Faro das Lúas de Vilanova de Arousa viewpoints, is ideal for lovers of trekking and MTB. Starting from the surroundings of the parish church of András and connecting with several forest trails, as well as enjoying a good day's walking or cycling, we can contemplate spectacular views of the entire Ría de Arousa.
If you love racing and strong emotions you cannot miss Valga's kart circuit. The course is just under one kilometre long with bends of different degrees of difficulty, with 30 270cc karts that enable you to have a good time at 85 kilometres per hour.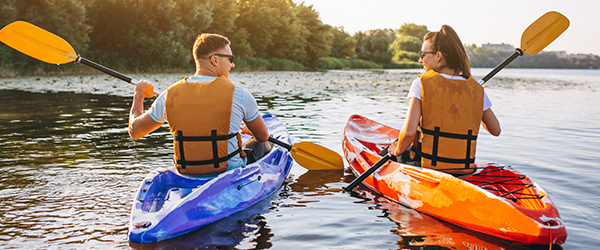 Kayak routes along the Ulla River
Kayak routes along the Ulla River
In addition to by boat, it is possible to discover the Mar de Santiago route from a different perspective sailing along different sections in kayak. There are several companies that rent these vessels so that we can enjoy some sections of the Ulla River or Vilanova de Arousa and the surroundings of the "ría" or estuary, rowing at your own pace and having a great time thanks to this interesting nautical activity.
Albariño wineries belonging to the "Rías Baixas" Designation of Origin
Albariño wineries belonging to the "Rías Baixas" Designation of Origin
Lovers of wine and wine tourism will love the Mar de Santiago region and especially the municipality of Vilanova de Arousa, where we can enjoy three of Galicia's most emblematic Albariño wineries and the "Rías Baixas" Designation of Origin. A different way of becoming acquainted with the destination, by means of its wines and wine-making history.